I cannot believe it has been 3 weeks since I blogged on here. Maybe helping with 2 other blogs and having a month long VC @
Wisconsin Scrappers
and a Queen of Paradise Challenge @
CroppinParadise
might have something to do with it.
So here are a few of the challenges I created and my projects.
Week #3 Challenge comes to you from Kathy: You have been on the island for two weeks and you are starting to miss your friends and family! Who is the one person you wish were on the island with you - do a layout about this person and journal about why you choose that person!
Lets go on a Picnic Whats in your basket, Each item that's in the basket will represents a item to include on you LO
I see in the basket 2 pieces of chicken = 2 Pictures, if your really hungry you can add a third
Potato Salad= Journaling
Bun, carrots and pineapple=3 embellishments
Chocolate chip cookies= a die cut or something cut by hand or paper piecing
Table cloth=PP
lemonade=Ink
Napkin= Ribbon (this is a bonus mile if you add it)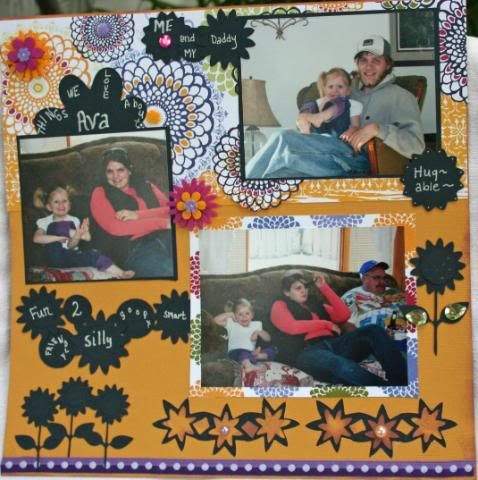 Family stuff happening
I start my new job on Sept 2 I have a couple of orientation days before then. Nicole is starting a Long Term subbing position in Clayton, Wi for 6 weeks she is super excited.
Doug is still at McCarthy Cadillac fortunately his store survived the GM Bankruptcy, he is busy getting everything ready for the Minnesota State Fair.
Tyler goes back to school next week, he has one semester left of generals at the Tech school, then he will transfer to UW/Eau Claire, spring semester to start his Social Studies with a concentration in History. Hope this post finds everyone good and enjoying the summer. Thanks for looking :)
My sister is doing good she just got back from Sturgus. They are celebrating her youngest Grand Daughters Birthday today. Happy 2nd Birthday Haidyn